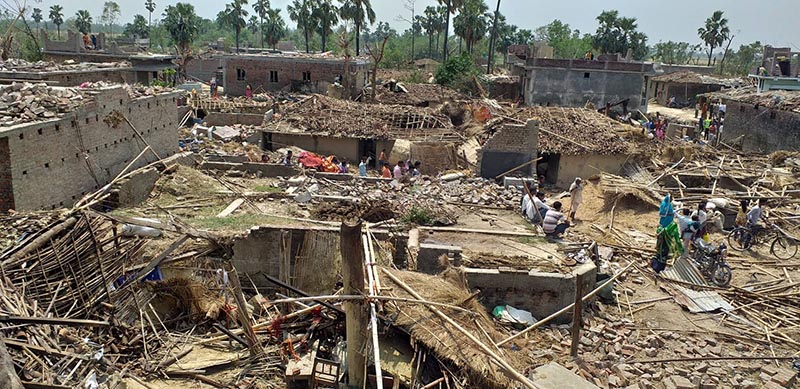 On 31 March 2019, Nepal suffered its first ever recorded tornado that struck Bara and Parsa southern districts of central Nepal. According to Home Ministry, death toll reached up to 27 and 668 people were injured. In response to the tornado, ACN team traveled to the disaster-hit area to assess the situation and need analysis. After assessment of the situation and need analysis, ACN team found out that tornado affected people received emergency food items but lacking basic materials to cook food and continue their living. Post to the need analysis activities, ACN decided to provide cooking gas cylinder, burner (stove) to 112 affected households. In addition, 5 affected households also provided with food items, gas cylinder and stove, tarpaulin, mattress, and mosquito net. These 5 households belong to so called untouchable cast groups and they were marginalized from the relief material distribution program conducted by other agencies.
ACN is thankful to all those who were involved in the assessment of the situation and purchase and distribution of relief materials in Tornado affected area in Bara and Parsa district.
Our prayers are with the affected families.