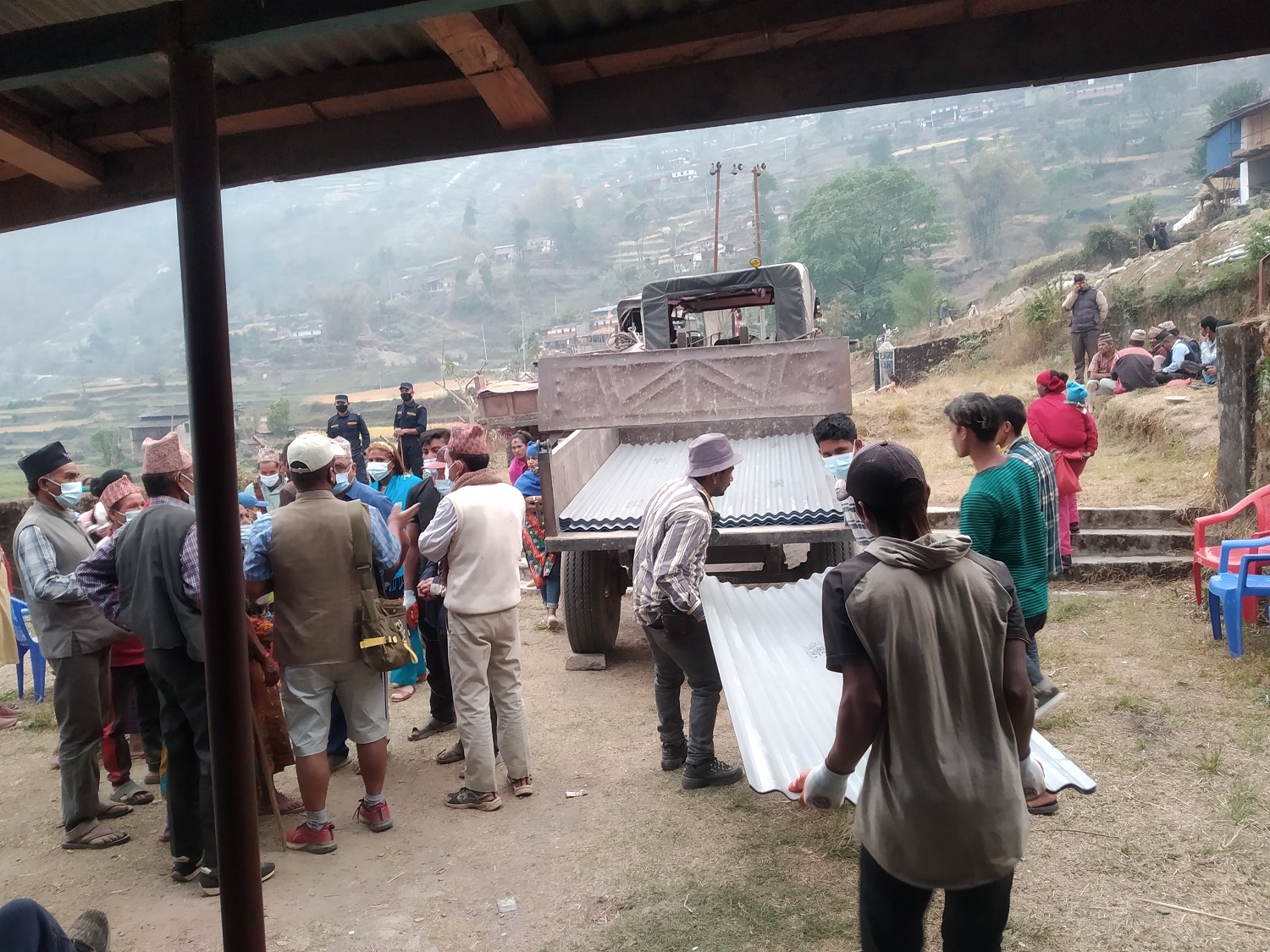 On 14 April 2021, ACN has supported landslide-affected families with Corrugated Galvanized Iron (CGI) sheets (tin sheet for roofing) in Dhawalagiri Rural Municipality-7, Myagdi District, despite many challenges caused by COVID-19.  There were 42 families who received CGI sheets as support to reconstruct their home.  Each family received 3 bundles of CGI sheets and 3 kg of needles for roofing purposes.
Before this, ACN had distributed food relief packages to 85 landslide affected families as requested by the local government in Dhawalagiri Rural Municipality-7, Myagdi District. After the food relief packages distribution, we have seen some families in need of support for the reconstruction of the house. Therefore, as per the observed need and request of the local government, we planned for CGI sheets distribution program which went well in the participation of local ward Chairman, Mr. Kalanidhi Sharma, local representatives and ACN team including ACN's treasurer, Mr. Purna Lal Kayestha.
A local Newspaper ' Dhaulagiri Khabar' has published news on the distribution of CGI sheets to landslide-affected families by ACN in Dhaulagiri Rural Municipality-7 Myagdi District.
Find the link below https://dhaulagirikhabar.com/6212/?fbclid=IwAR0SqvdStFVukaSWThw6EJSr5dVNdQ5-HRSG0CfEHu486nmx_Dhog_EHIaA