Since mid-April 2021, Nepal has entered the 2nd wave of coronavirus pandemic and the situation is worsening day by day. Daily new confirmed cases are nearly to 10,000. Almost 50% of people tested are testing positive which is said to be highest ratio ever.  On 11 May, 9,317 new cases were confirmed positive out of 20,596 TR-PCR tests.  225 new deaths of COVID-19 positive patients were reported. Already hospitals are overwhelmed with COVID-19 patients, so it is hard to find a hospital bed when needed.  Even if a bed is available, the cost of the bed and treatment is very difficult for people to afford.  Nepal's rural health system is unable to cope with the need for services due to limited resources of staff, essential medicines and health equipment. Ventilators and oxygen are in short supply.
The local province-level government has been given the authority to decide regarding lockdown or prohibitory orders.  Therefore, due to the continued rise of COVID-19 cases, almost all of Nepal's districts are now under full lockdown.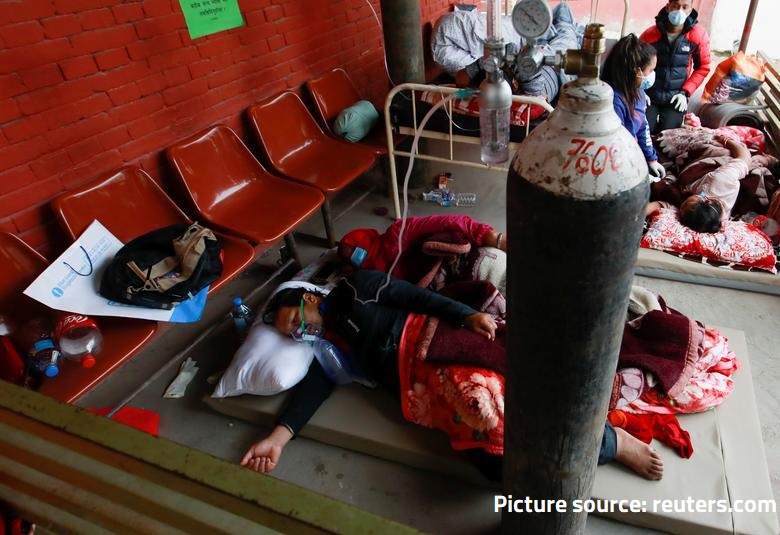 Before the 2nd wave of the pandemic started, medical and frontline workers began receiving vaccination, followed by people over 60 years of age. Currently, due to the 2nd wave of the pandemic, vaccination has stopped. Many frontlines are awaiting their second dose and the rest of Nepal's population are still waiting for their first dose to be able to battle against the coronavirus.
In the midst of this pandemic, we request you join together with us to serve people in need, as we did in the first wave of the pandemic. 
This is a brief summary of ACN's Response to Covid-19 first wave in 2020.