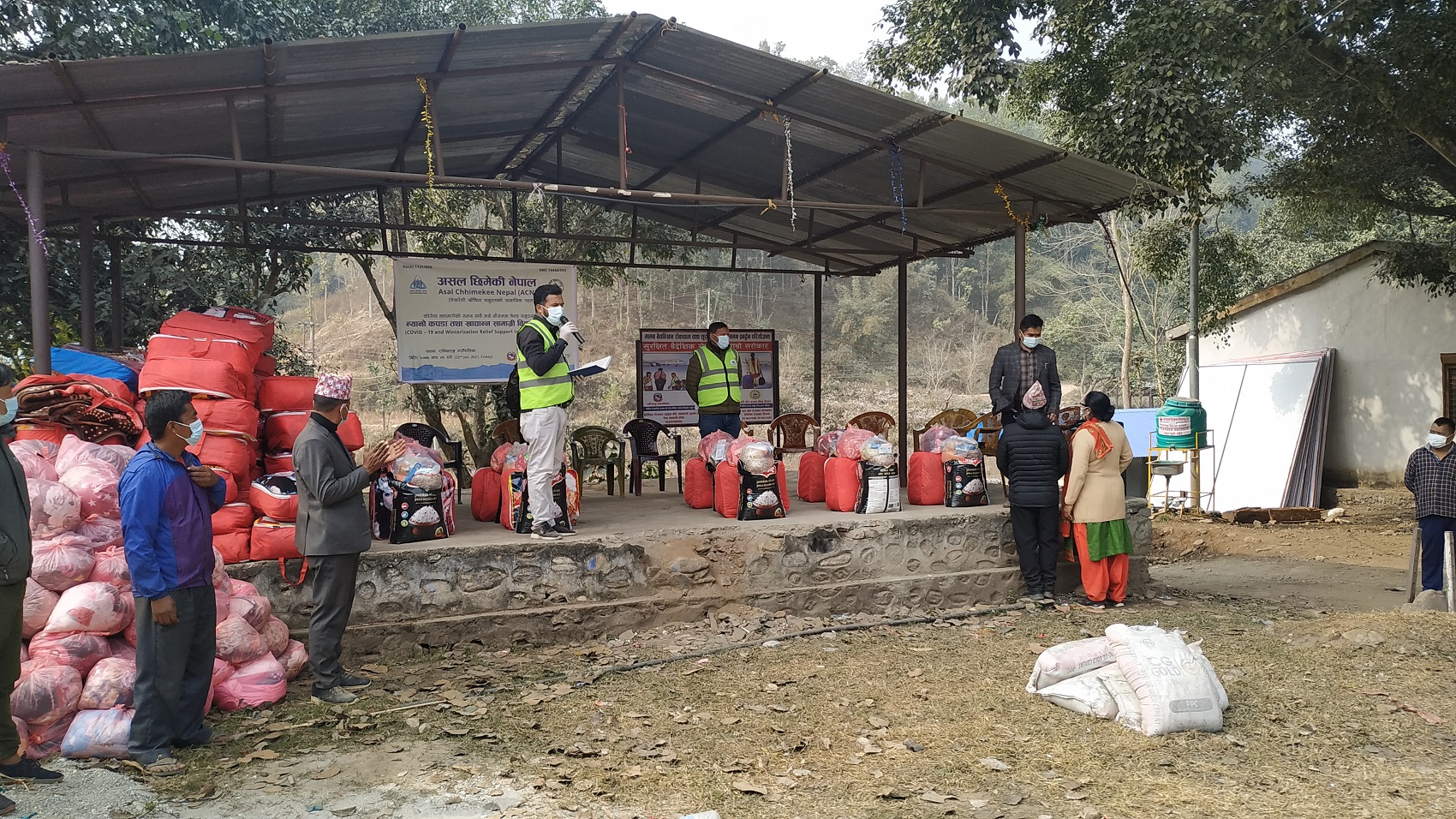 On 22 January 2021, ACN has provided food and warm cloth packages to 170 poor Chepang (a marginalized ethnic group) families in Raksirang Rural Municipality, Makwanpur district in cooperation with the local government.
The Chepang community is known as a marginalized ethnic group in Nepal and this most vulnerable marginalized ethnic group also got an impact of COVID-19 lockdown.
Raksirang is a village located in the north of the East-West highway. Most Chepang families of Raksirang collect wild potatoes and honey etc. They also do maize and millet farming and they do fishing and collect and sell sand of a nearby river seasonally.
This Chepang community has one of the lowest literacy rates and lack of access to basic public services such as drinking water, electricity, education, and health care. In this context, the COVID-19 lockdown had an impact on this vulnerable marginalized community. Due to their characteristic of socio-economic and cultural settings they cannot be left out from the impact of COVID-19 pandemic and lockdown. Therefore local government of Raksirang village requested to ACN for support to poor Chepang families of Raksirang. As per the need assessment, we (ACN) has been able to support 170 poor Chepang families in ward no 2 & 5 of Raksirang Rural Municipality. 
Each family received food packages including 25 kg of rice, 3 kg of lentil, 2 kg of beans, 1 kg of salt, 2 liters of oil, 2 pcs of cloth washing soap, 2 pcs of handwashing soap, 4 pcs of toothbrushes, and toothpaste. In addition, each family received warm cloth packages including 2 blankets, a muffler (Dhaka Shawl), and a cap. 
Thanks to our funding partners and Raksirang Rural Municipality for their cooperation and support.