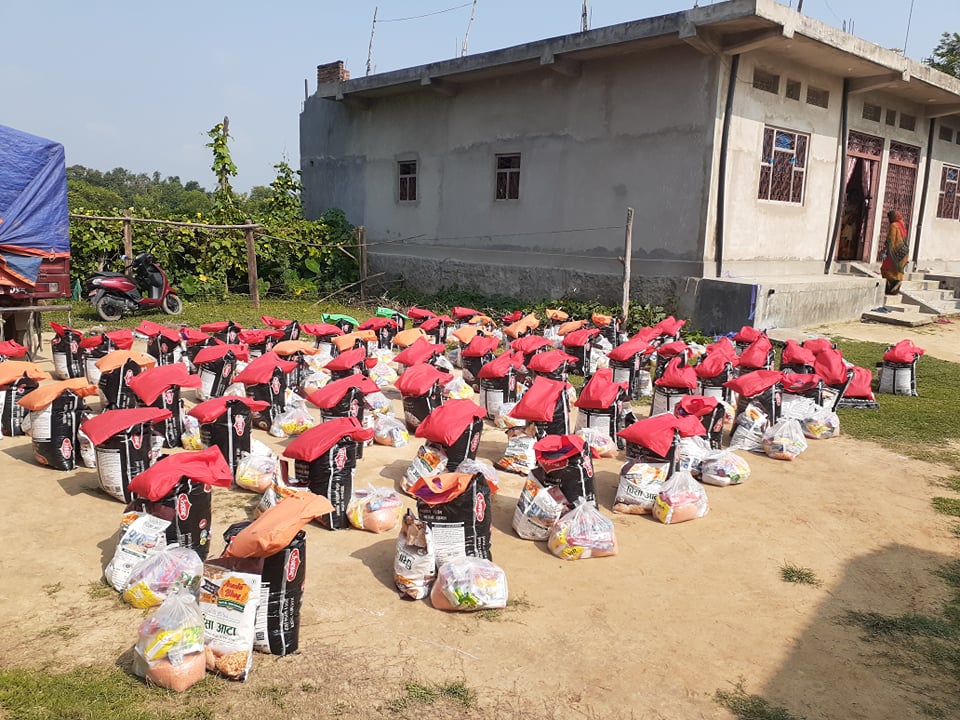 Nepal went on almost three months of continuous lockdown to prevent the spread of Coronavirus, and Coronavirus pandemic is getting even more severe in recent days. When the nation has been dealing with the Coronavirus pandemic, the monsoon season has brought devastating floods and landslides in many districts in Nepal. Since the monsoon began in mid-June and it is still affecting many parts of the country. 278 people have been killed, 101 have gone missing and 202 are injured following landslides and floods events all over the country according to the National Disaster Risk Reduction & Management Authority (NDRRMA, 6 Sept 2020).
In July, monsoon has triggered landslides and floods in many districts and among them, Tanahun district was affected by landslides and Nawalparasi district was affected by floods. Which led to the loss of many lives, homes, and livelihoods.
ACN continues to stand with the poorest and the most disadvantaged communities in this crisis. For this, recently, we have delivered essential food relief packages to the flood and landslide affected families in order to support them in this difficult time.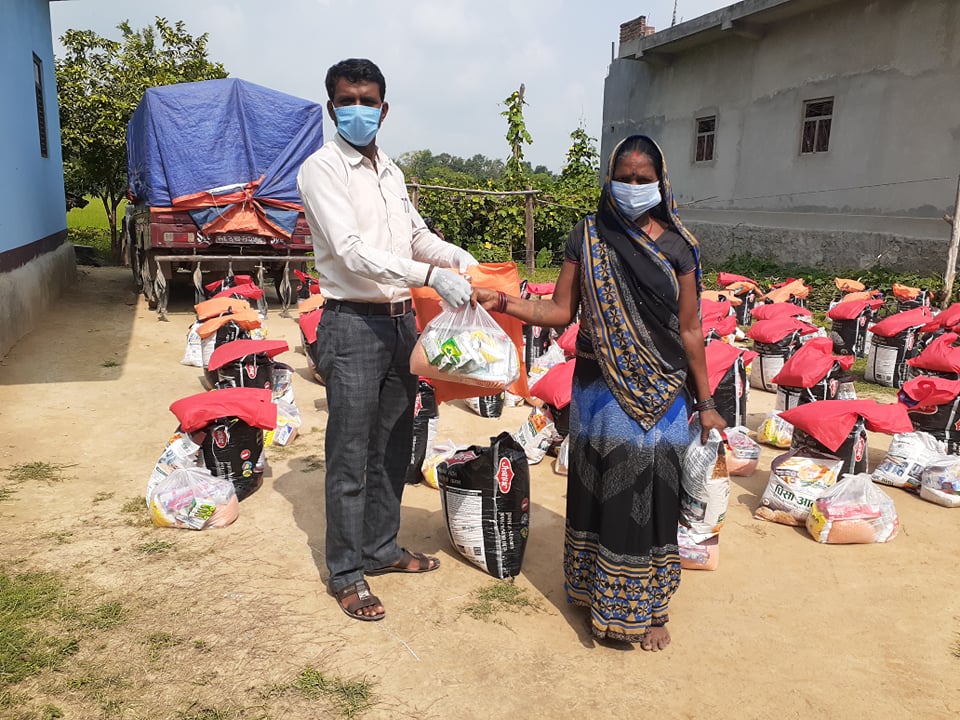 ACN has delivered essential food relief packages to 400 flood-affected families in six villages of Sarawal Rural Municipality, Nawalparasi district in coordination with the Sarawal Rural Municipality. The relief distribution program was conducted from 3 Sept 2020 to 4 Sept 2020. All the affected families are poor farmers, sadly their cropland was washed due to flood water. Each household received 25 kg of rice, 5 kg of flour, 2 kg of lentil, 1 kg of salt, 2 liters of oil, 4 pcs of washing soap and 3 pcs of handwashing soap, toothpaste, brush and mosquito net. 
On 24 July, just a day after the landslide incident, ACN reached the village with the essential food relief packages for 29 landslide affected families in coordination with the local authorities of Tanahun district. These family houses were either damaged or swept away by the landslide so they are staying with their relatives, nearby schools, and other temporary shelters. Thus shelter is one of the top priorities. In addition, there were also damaged footways and water drinking facilities. These families were also affected by the prolonged COVID-19 lockdown and they had not received any supports during the lockdown. Most of the families are belong to the Dalit group (so-called untouchable caste). All the families were so thankful for providing food packages at the time of crisis and local and government leaders were also thankful for the earliest response.  Each family received food items that would last a month for the family of four-member.