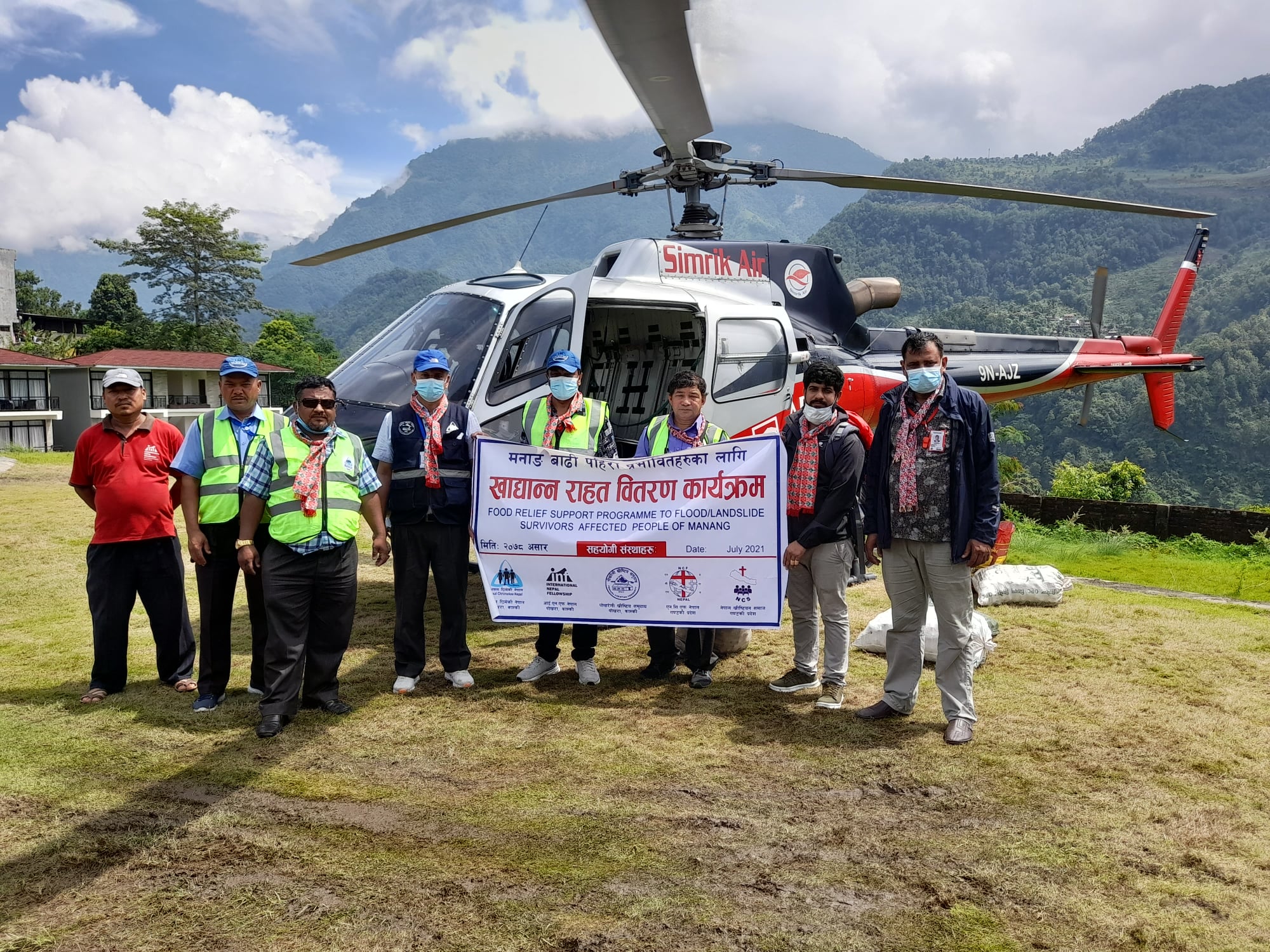 Since mid-June, due to continuous heavy rainfall floodwaters has entered the villages and caused devastating consequences. Many families are displaced either temporarily or permanently in Manang district. Despite of road blockage and COVID lockdown, we were able to deliver food packages to flood-affected families who were waiting for the food support in Tal village with the help of Helicopter. From two weeks these families have been sharing a common mass kitchen and have now finished their food stock.
ACN/PCC and INF Nepal, Nepal Christian Society Gandaki Province (NCS), Nepal Church Fellowship (NCF) have jointly delivered essential food supplies packages to 66 flood-affected families of Tal village in Nasho Rural Municipality, Manang district on 7 July 2021 in coordination with Manang District Administrative Office and local government.
Floods and landslides induced by the monsoon have been continuing to affect people in various parts of the country. 39 people have been killed, 31 have gone missing and 31 people are injured following landslides and floods events all over the country according to Nepal Disaster Risk Reduction Portal (drrportal.gov.np, 7 July 2020).