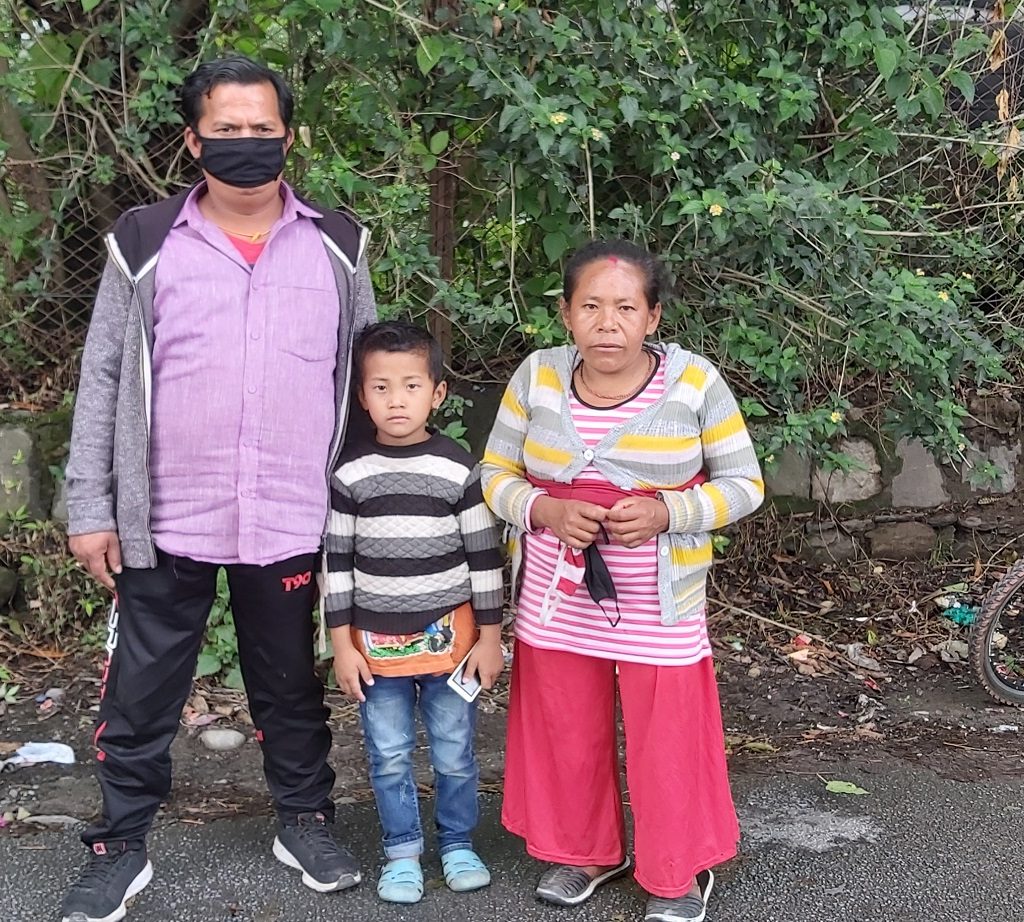 Dhan Bahadur Chalise, lives in a rented house in ward no. 9, Pokhara. He used to work in a factory, but due to his physical disability, he could not work long term in the factory. After that he tried to several other places to get a decent work and although he have had some of them, but he couldn't meet the expectation of the owner due to his limitation therefore causing him to be at home since last year. 
He in his family is with his wife and a son. He supports his wife by fulltime parenting his son and also by doing household work. His son is in grade one.
Mina Chalise, his wife, also has a physical disability. She does laundry and dishes washing job in two different homes and there she gets NPR 2500/- per month from each home. Additionally, she also sells lemon on the street for extra income. This is how she manages all the expense of the family and education expenses of her son.  She is doing very hard work. 
In this COVID-19 lockdown period the situation seems to be different, the house owner from one house informed her not to come to work until the lockdown is over. Also, she can't sell lemon since the market is closed. It has been a month of continuous lockdown so there is no way of earning and making money for the survival of family.
Both husband and wife thanked ACN after getting food packages that will remain for a month. They said "This is a great support in this COVID-19 lockdown and we are very thankful for the support. We feel cared to receive support in this crisis".  
Dhan Bahadur and Mina, originally from Sindhupalchowk district, one of the worst affected district in the Earthquake of 2015. Their house destroyed completely in the earthquake and they lived in a temporary shelter for one year. After one year they moved to Pokhara for the opportunity of getting work.