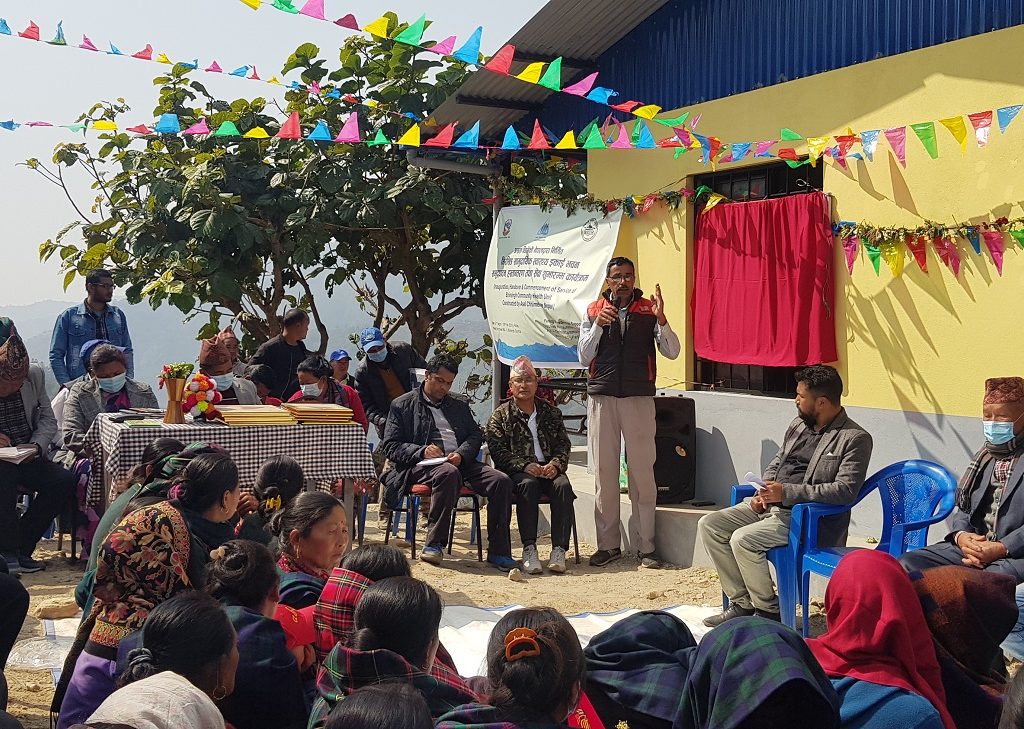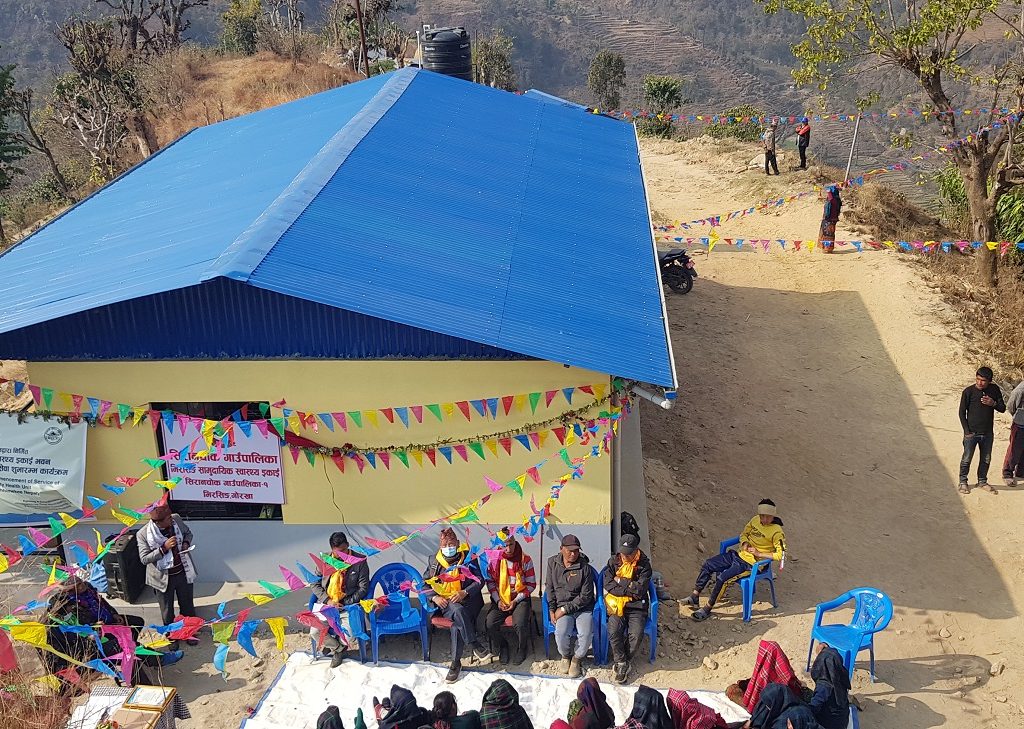 On 19th February 2021 ACN has handed over the newly constructed Bhirsingh Community Health Unit building with the essential medicine, equipment, and furniture to the local health post, Siranchowk Rural Municipality, and community in Gorkha district.
The building has been jointly inaugurated by Chief Guest Mr. Ashok Kumar Gurung, (Chief, Office of the District Coordination Committee), Mr. Raju Gurung (Chairman of Siranchowk RM), Ps. Hari Ram Ghimire (Chairman of Pokhara Christian Community and Mr. Bharat Bahadur Gurung (Chairman of Asal Chhimekee Nepal) in the presence of other government officials and representatives, ACN Executive Board members and Executive Director and community people.
Immediately after the Inaugural and Handover of the building, Bhirsingh Community Health Unit commenced health service with checking blood pressure of the Chief Guest and other local community people which was very great to see.
All the villagers and local stakeholders are very grateful to ACN for providing basic health service in their own place. From now they do not have to walk hours to reach the distance health post for a very basic health facility. This newly constructed Bhirsingh Community Health Unit will benefit approximately 170 households in Siranchowk Rural Muncipality-1, Kerabari, Gorkha.
We would like to thank our funding partners and Siranchowk Rural Municipality for their support and cooperation in this construction project.