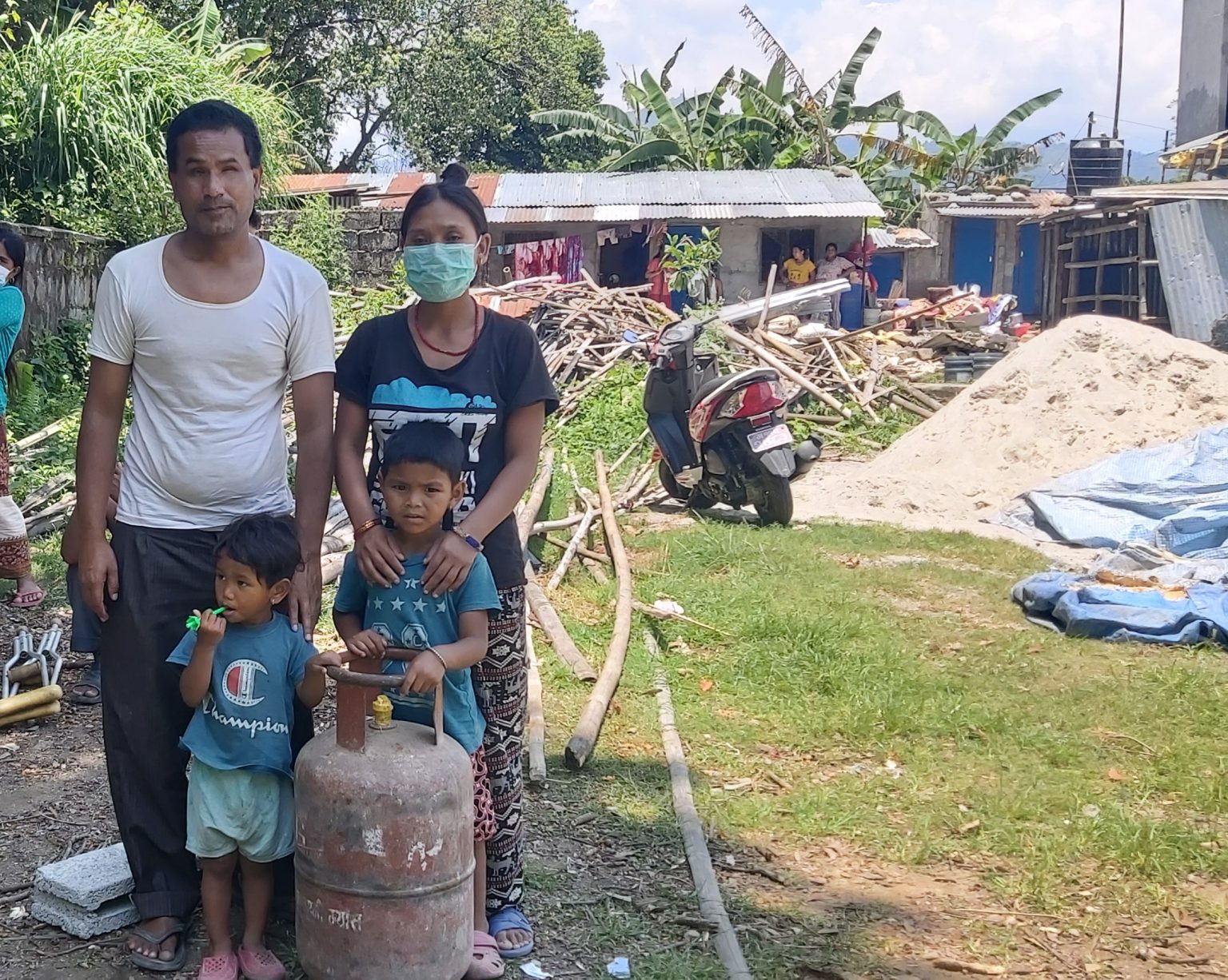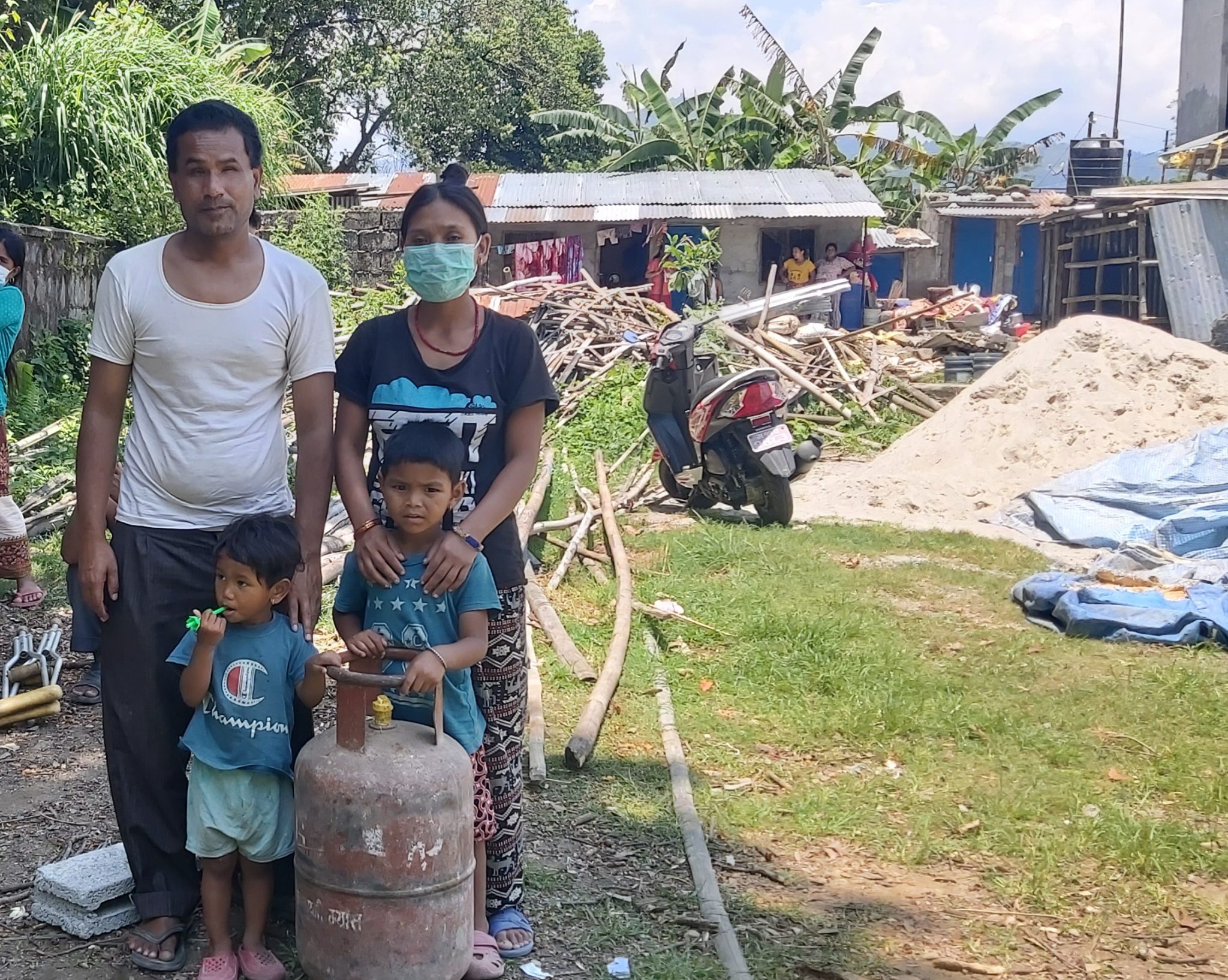 This is 35 years old Santa Bahadur Pariyar with his wife and two children. He has a visual impairment disability since his birth. His wife also has low vision. He lives in Pokhara-15 in a rented house with his family and works as a street seller (door to door seller). He sells incense, camphor, pen, and pencil, etc. It has been more than a month of COVID-19 second wave and lockdown that restricted him from selling things on the street. He lost his means of livelihood. He has already finished his little saving he had saved before the lockdown. The second wave lockdown is extending with continue rise of infection rate.
In the midst of pandemic, in his kitchen, cooking gas finished. However, he had food materials but his wife is unable to cook food for the family. Then he requested his neighbors for help and his neighbor provided some firewood. Little firewood what he had was enough for few days only. So he was worried for cooking gas cylinder.
ACN came to know his situation from the local FM station then reached his doorsteps with a filled cooking gas cylinder. One filled cooking gas cylinder will be enough for three months says by Santa bahadur.
Thanks to our funding partners for their generous support, even in the midst of the deadly second wave of the pandemic, we are providing support to many people like Santa Bahadur Pariyar.