Every year the vibes of Teej, the greatest festival of women in Nepal, does not leave a single woman, irrespective of the geographical location, ethnicity or status. Shopping begins months before and women are dressed up in red sari, red tika and beautifully decorate themselves and come together to sing the festive songs and dance. They sing and dance the whole day, observe fast and enjoy the delicious foods. Normally, the songs are to express their happiness, plights, struggles, and sadness to advocate for their rights.
When nearby public places, roads and haat bazaar is resounded with Teej songs, it would be the time when didi-bahini (sisters) in Nawajeewan feel themselves to be unfortunate, confined and get agitated easily. But, this year, our Nawajeewan didi-bahini (sisters) also did not have to feel left out. They were very excited for Sunday (1 Sept 2019) as they planned to celebrate the day together.
On Sunday, all didi-bahini in Nawajeewan were so anxious for the daybreak when they had planned to stay back at the center itself and have fun the whole day. Many of their families had come to take them home for the festival but they insisted to remain in the center itself saying that it was like their own home and they were well cared and loved. All of them began their day by trying different sarees, then, singing and dancing with tasty foods. It was a joyful day for our Nawajeewan didi-bahini (sisters) and Nawajeewan.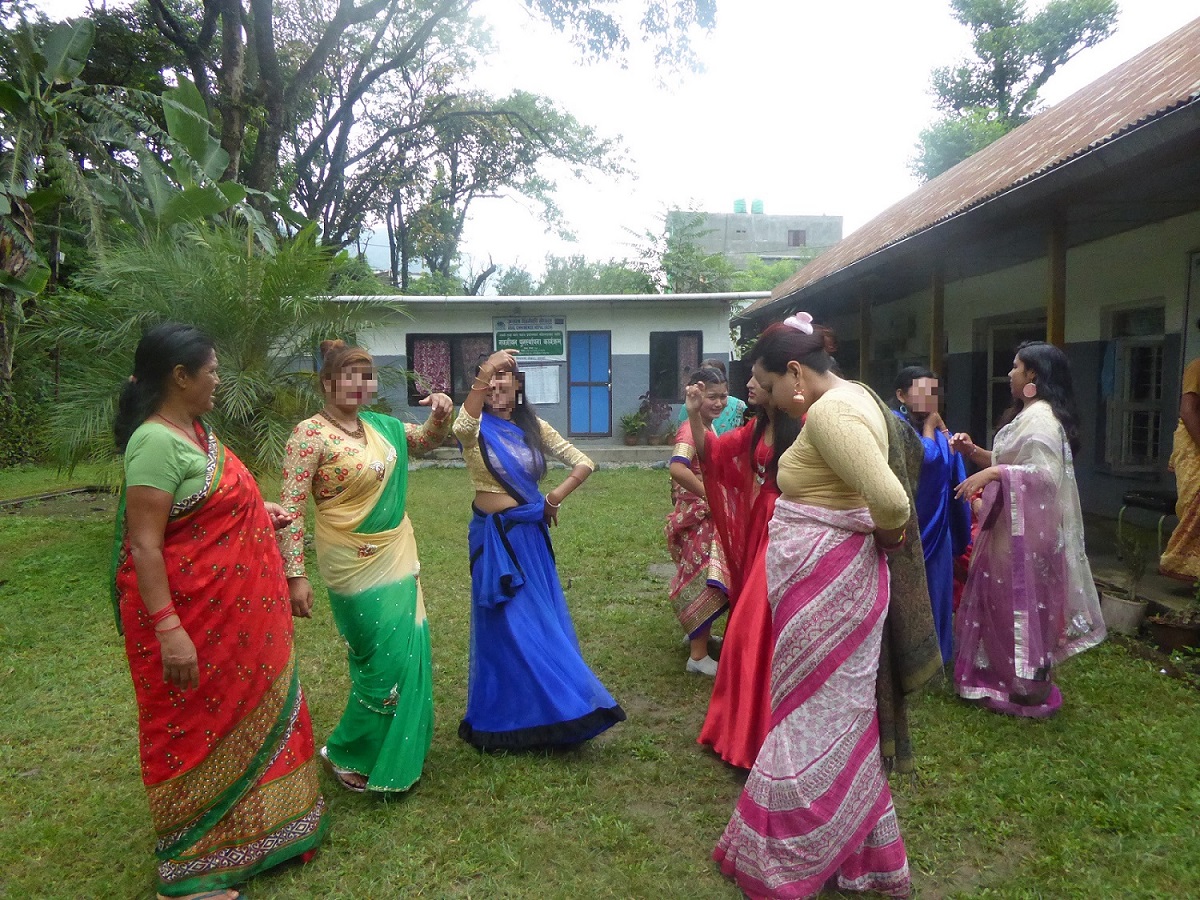 Nawajeewan Treatment and Rehabilitation Center is one of the major programmes of Asal Chhimekee Nepal (ACN) with the objective of helping women to overcome their addiction and rehabilitation to their family and community. Currently, there are 12 women in Nawajeewan center.